Project Registration Now Open!
Register Your Volunteer Project by August 21
Day of Caring is an annual day of volunteering facilitated by United Way of Lane County since 1993. Each year, United Way of Lane County works to coordinate partners across the nonprofit, public, and private sectors for one incredible day of giving back to the community through volunteerism. The event takes places each September and helps to promote the importance of a connected community. This year we have reimagined Day of Caring into DAYS of Caring from September 24-26, 2020 to make an even greater impact.
This year we HIGHLY encourage virtual/remote volunteer projects.
Virtual ideas: online chats or calls with homebound seniors, research, designing newsletters, having a focus group to give you feedback, etc.

Remote/DIY Project ideas include: having volunteers either come and get the supplies needed from you to complete the project or volunteers/companies might use some of their own resources to purchase supplies and then get the completed project to you – i.e. assembling kits, writing thank you notes, etc.
Onsite projects should be the last option and only if you are able to follow safety protocols. Please keep your numbers small and keep projects outside if at all possible (especially since the state guidelines are becoming more restricted with the increase in COVID cases). See our agency guide for more details.
Important DAYS of Caring Dates

| | |
| --- | --- |
| July 20-August 21 | Agency project registration |
| August 24-25 | Projects viewable on vounteeruwlane.org |
| August 26-September 11 | Volunteer registration |
| September 11 | T-Shirt deadline |
| September 24-26 | DAYS of Caring! |
If your agency would like to host volunteers for a service project on any day between September 24-26, please register your project by August 21. Volunteers will be able to view projects starting August 24.
Before you register your project, you'll need to make sure:
Your agency has an account

You have access to manage your agency account

Read the Agency Guide for instructions on registering your project
To create an account:
Sign up here and return the MOU.

Once approved, we'll email you so you can register your DAYS of Caring service project.
To gain access to manage your agency account (if you don't already have access):
Agency Guide
Please review the Agency Guide for more information on how to register projects this year. Once you've read the guide you can easily submit your project by clicking "Login" at the top right of this page.
Already have an account?
Log in your account and follow the steps in the Agency Guide to submit your DAYS of Caring project.
Having troubling getting into your account?
Contact Alexis Amavisca at dayofcaring@unitedwaylane.org as your MOU may have expired, or your password might need to be reset.
---
Thank you to the 826 volunteers who showed up, gave back, and got your hands dirty during Day of Caring in 2019!
Look at the positive impact made throughout our community in one day.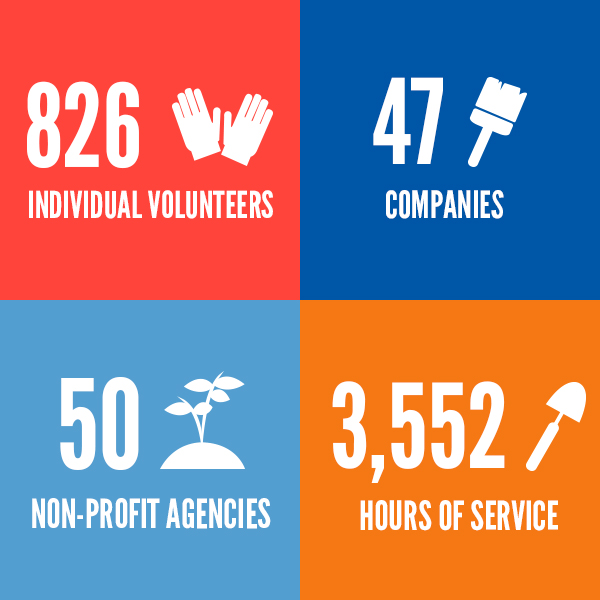 Congrats to Pearl Buck Center and Hershner Hunter for being our 2019 Photo Contest winners!
Our annual sponsors voted for their favorite photo, and this one of Hershner Hunter volunteers bikin' around Pearl Buck Center took the cake! Thank you to everyone who posted photos using the #LaneCountyCares-we loved following along and sharing out what you were up to! We'll be awarding our winners a donut party for their winning photo.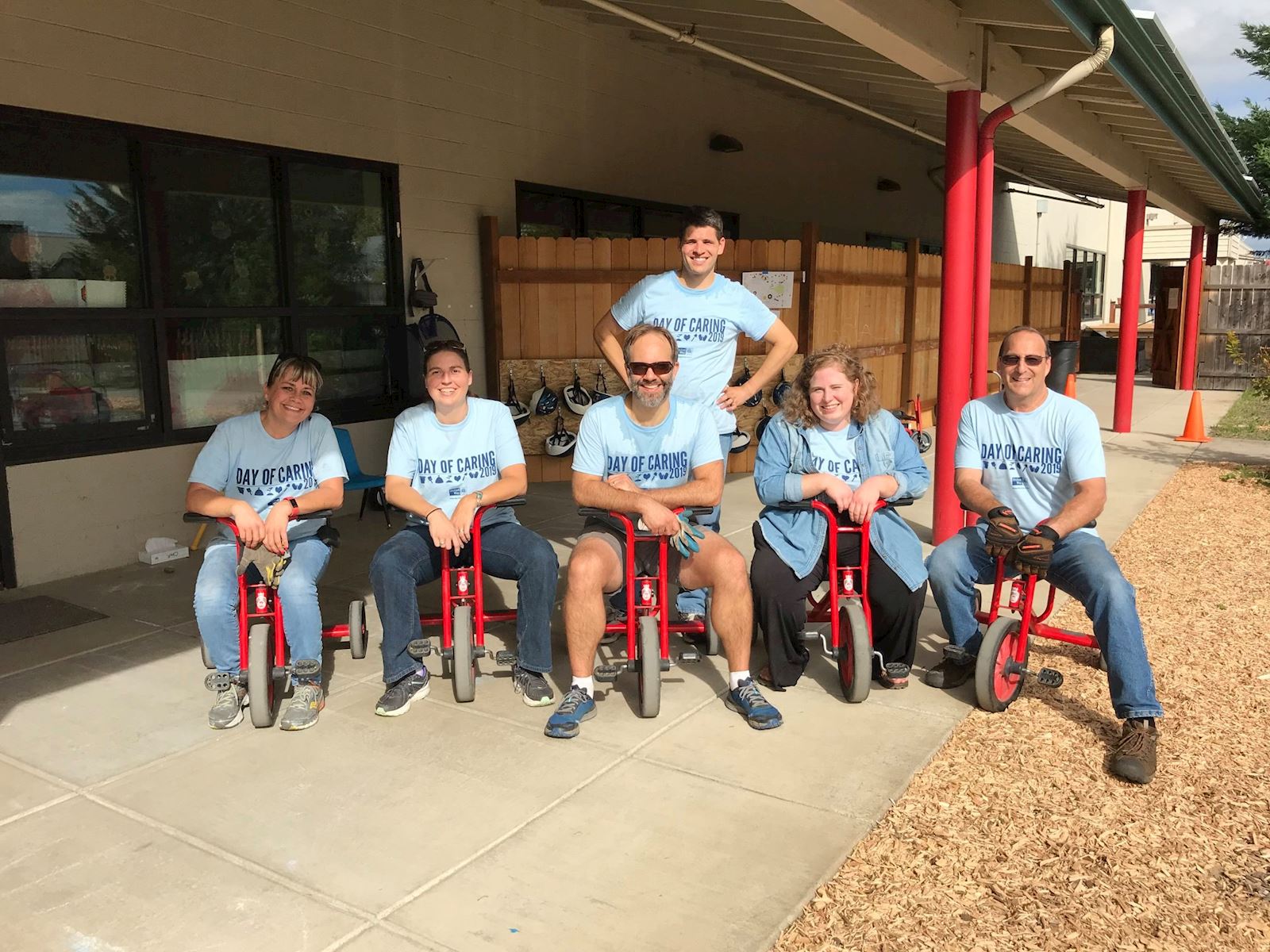 We've compiled many of the other photos into a Facebook album. Enjoy!
Click here to see photos from Day of Caring in 2018. Thank you to the over 950 volunteers who participated!

Have questions? Contact Alexis Amavisca at dayofcaring@unitedwaylane.org or 541-741-6000 x147.