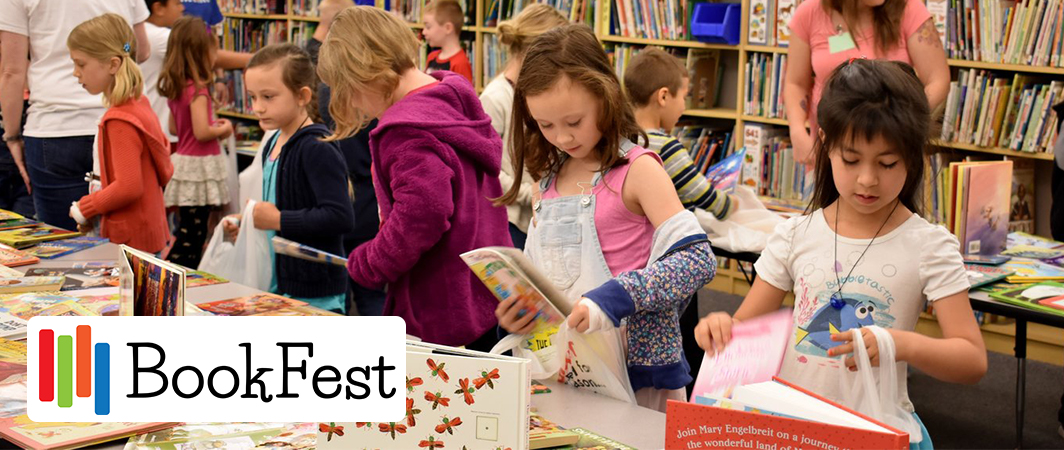 Providing kids with the books they need to succeed
In Lane County, 55% of third graders are not reading at grade level, making them four times more likely to drop out of high school. In response, United Way, Connected Lane County, and Eugene Education Foundation have teamed up to host BookFest: a community-wide program helping K-2 students build their home libraries, maintain reading gains over the summer, and ultimately, help improve reading scores.
HOW IT WORKS
We're partnering with 12 schools throughout Lane County where students have the most opportunity to increase their reading scores. This spring, K-2 students at these schools will receive a "menu" of beloved and popular books and select which they'd like to receive. At the end of the school year, they'll receive individualized book bags containing their chosen books (plus extras donated through this year's book drives) to build their home libraries. Increasing students' access to age-appropriate books is one of the key components to improving reading scores.
HOW YOU CAN HELP
Now through mid-April, you can donate funds to purchase new, age-appropriate and diverse books we know students love. As we're able to purchase books at bulk rates, raising $7,000 will allow us to purchase 3-4 books for every K-2 student at these 12 schools. Your financial gifts are the best way to support BookFest this year, since we've scaled back volunteer opportunities, and drives are harder to host during COVID-19. But because of this, we're excited to increase the number of age-appropriate, diverse books we know students love. Thanks for making success possible for Lane County students!
Host a Book Drive

Donate Individual Books

Donate Funds for Books

Engage your networks by collecting gently used books now through the end of March. Toolkits are available to help plan your drive. These books will be added to the bag of new books we hope to purchase.

Registration Link coming soon!

You can donate your clean, gently used books appropriate for K-2 students to Lane Education Service District on April 1 and April 8 from 9am-12pm.

Or click here for a list of locally organized book drives between now and March 31.

To support the purchase of books with a direct finanical donation of any amount, you can make a cash or check donation to United Way of Lane County with BookFest in the memo line, or donate online here.
Thanks for helping us turn the page on literacy rates for Lane County students!
BookFest 2022 is a proud partnership between Connected Lane County, United Way, and Eugene Education Foundation.