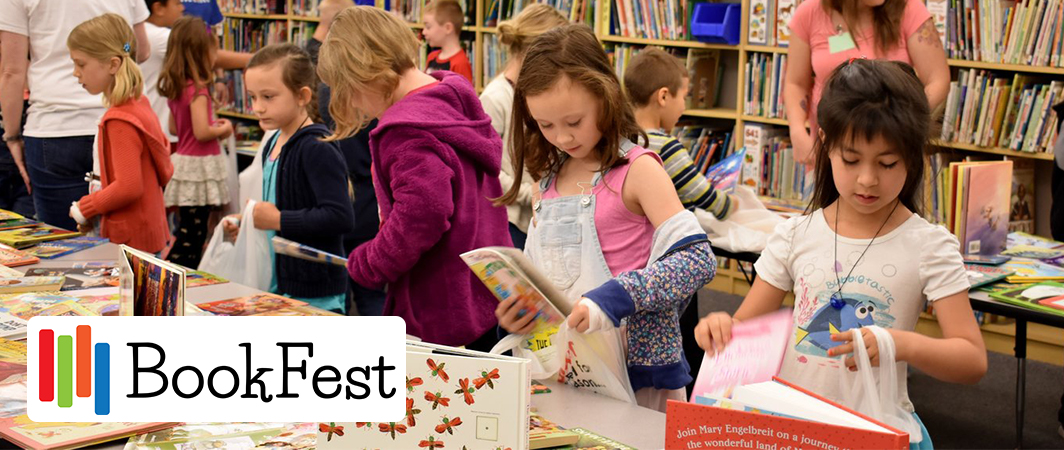 Ensure kids have the books they need to succeed: support BookFest!
(new format to respond to COVID-19)
Third grade is a crucial time for students: when they transition from "learning to read" to "reading to learn." Yet 53% of Lane County students aren't reaching this benchmark, meaning they're already behind in school, putting them at risk of faltering in later grades and not graduating from high school on time.
For the third year, United Way and Connected Lane County have teamed up to host BookFest, a community-wide book drive and series of distribution events that allows K-2 students in Lane County schools to build their home libraries-and inspires summer reading. Typically in March and April, community members and organizations host book drives to collect new and gently-used books; in May, books are brought to Lane County elementary schools, where K-2 students get to select their favorites to take home.
UPDATE (as of 3/25/20): Due to the COVID-19 pandemic, we are modifying our BookFest program. With schools closed, having books at home is more important than ever! Here's how you can take action now:
Buy New Books-Since we are unsure if our Amazon Wish List will remain a reliable outlet in the coming weeks, and are planning to work with bulk suppliers like First Book and Scholastic to purchase new books. You can donate to help buy these new books:

Text

BOOKFEST to 41444

to contribute via your mobile phone

, or

Send a check (with BookFest in the memo line) to: United Way of Lane County, 3171 Gateway Loop, Springfield, OR 97477

Email volunteer@unitedwaylane.org to connect with our finance team to make a payment over the phone.

Sponsorships are still needed to purchase books as well. Learn about sponsorship levels and benefits here.
Collect Books-If you were in the midst of running a book drive, please hold onto the books you have collected (we had already collected 4,700!). We are determining how and when we can safely get them from you. In the meantime, if your company is working remotely, you can encourage colleagues to check their kids' bookshelves for any gently used books that they are ready to share with others.
Distribution-We are following school recommendations closely, and outlining scenarios to distribute the books as soon as possible.
Please keep checking this web page for updates.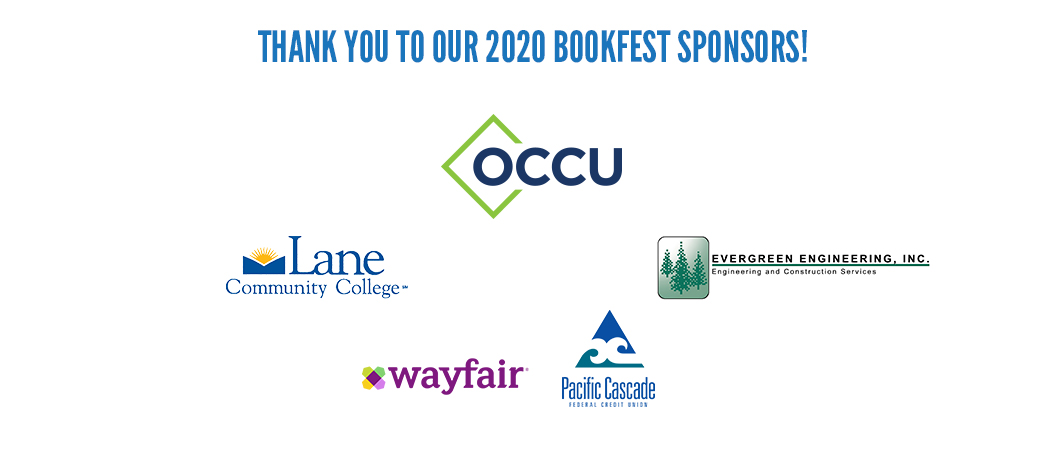 Thank you to the following companies for running book drives!
Bigfoot Beverages, Chase Banks, Eugene Chamber, Evergreen Engineering, EWEB, Girl Scout Troop 60007, Hawes, k.p.d. Insurance, Moss Adams, PenFed, Peterson Pacific Corp., Pleasant Hill High School/South Lane Buzzards, and Wayfair.
BookFest is not supported by donor dollars and relies on sponsorship and generous donations.