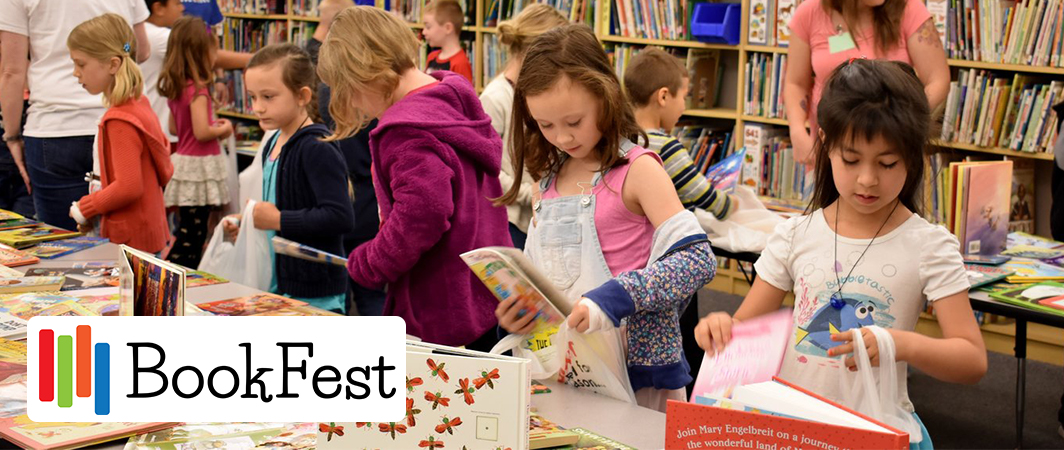 Providing kids with the books they need to succeed
In Lane County, 60% of third graders are not reading proficiently, making them four times less likely to graduate from high school on time. In response, United Way, Connected Lane County, and the Early Childhood Hub of Lane County have teamed up to host BookFest: a community-wide program helping K-2 students build their home libraries, maintain reading gains over the summer, and ultimately, help improve reading scores.
Each year, we partner with schools throughout Lane County where students have the most opportunity to increase their reading scores. Thanks to community support, K-2 students have the chance to fill their book bags with new, age-appropriate, diverse books to build their home libraries and keep them reading over the summer. Increasing students' access to age-appropriate books is one of the key components to improving reading scores.
This year, we've expanded to 19 schools in Lane County, serving over 2,700 students, and we need your help!
VOLUNTEER WITH BOOKFEST!
United Way is seeking volunteers to help at our BookFest distribution events, happening from May 31 through June 8 during the school day at several Lane County schools.
You can help make BookFest a success! Volunteers will:
Help unload and carry boxes of books from cars to the school 

Lay out books on tables so students can easily browse

Stuff book bags with family resource materials

Welcome students, offer to help them find and select books to take home

Help collect and pack up books at end of distribution
Sign up now and spread the word: these spots fill up fast!

Give to BookFest: At $5 a book, we need to raise our final $10,000 to purchase all books. Make a gift today! If your company wants sponsor BookFest, contact Travis Evans at tevans@unitedwaylane.org or 541-357-5718.
Thanks for helping us turn the page on literacy rates for Lane County students!
BookFest is a proud partnership between United Way, Connected Lane County, and the Early Childhood Hub of Lane County.
BookFest is made possible thanks to our 2023 Sponsors: