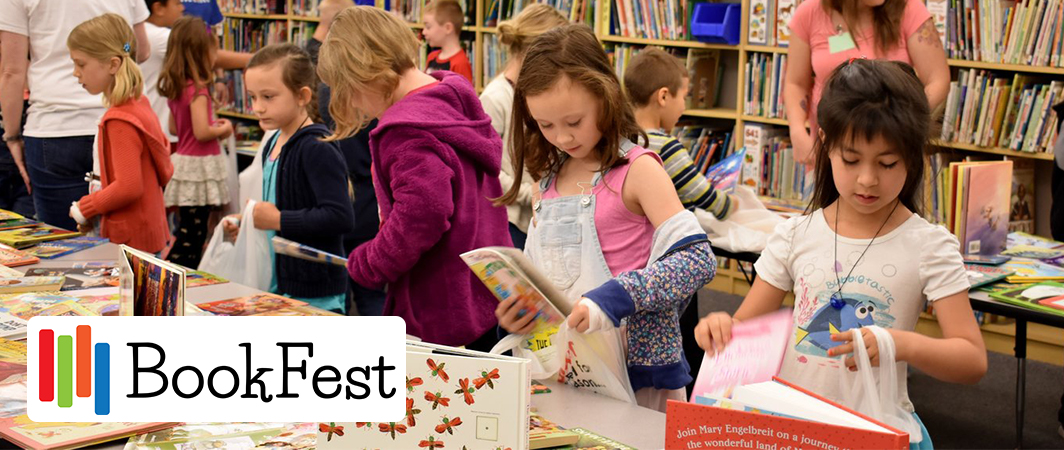 Providing kids with the books they need to succeed
In Lane County, 60% of third graders are not reading at grade level, making them four times more likely to drop out of high school. In response, United Way, Connected Lane County, and the Early Childhood Hub of Lane County have teamed up to host BookFest: a community-wide program helping K-2 students build their home libraries, maintain reading gains over the summer, and ultimately, help improve reading scores.
HOW IT WORKS
Each year, we partner with schools throughout Lane County where students have the most opportunity to increase their reading scores. In February and March, we raise funds to purchase new, popular, diverse books kids love. Then in May and June, with help from volunteers like you, we'll host book distribution days so K-2 students at each school can fill book bags with their favorite books to build their home libraries and keep them reading over the summer. Increasing students' access to age-appropriate books is one of the key components to improving reading scores.
HOW YOU CAN HELP
Interested in sponsoring BookFest? Email VP of Resource Development, Alma Fumiko Hesus at ahesus@unitedwaylane.org.
Interested in volunteering? Check back in May 2023 when we'll post opportunities to help at book distribution days, or sign up for our eNewsletter to be notified when volunteer opportunities go live.
---
---
Thanks for helping us turn the page on literacy rates for Lane County students!
BookFest 2023 is a proud partnership between United Way, Connected Lane County, Springfield Education Foundation, Bethel Education Foundation, Lane Education Foundation, and Eugene Education Foundation.